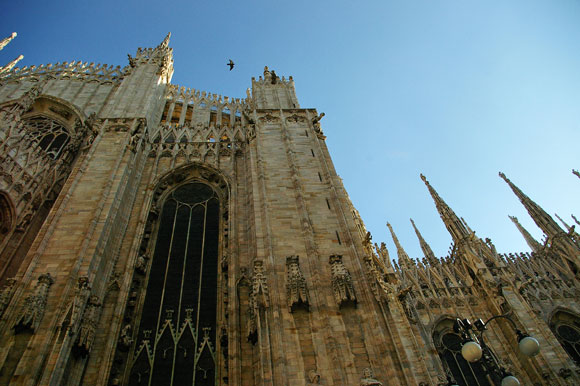 Accommodation
HotelsCombined – Milan Hotels – Search and compare all Milan hotel deals from hundreds of accommodation sites at once.
Official Travel Site
Milan Tourism – A typically messy Italian government travel site.
Independent Travel Sites
About Milan – Covers museums, monuments, churches, history, culture, hotels, maps and more.
Milan Blogs
Milan Daily Photo – As the name suggests, a daily photo of Milan is featured on this blog.
My Milan (Italy) – Photos and thoughts about Milan from a local blogger.
Blog Posts About Milan
If you have an epic/useful blog post about Milan, or know of one, please send it to us for review.
Apps
Milan City Travel Guide – An extensive guide to Milan with over 450 sights and over 4000 pictures. In depth and practical info by a local expert, off-line available.
Photos
Milan Photo Gallery – Photo gallery from nomadicnotes.com.